About us
We are MicoBeauty - the beauty device experts. 
From powerful anti-ageing solutions to clinically proven Acne treatments, for 10 years we've been bringing you the best at-home beauty devices that harness in-clinic technologies and deliver safe, effective results. 
Whether you want to target fine lines and wrinkles, tone and sculpt your face and body or delve into the world of permanent hair removal and regrowth, we've got the devices, the technology and expertise to guide you to the right tool.
As the founder of Mico Beauty, I was troubled with acne & zits and acne scars problems in my teenage times. That's why I insist on the beauty equipment industries for over 10 years.
But most beauty machines for the salon is a high cost for many common people, why not developing at-home beauty devices? It must save a lot of time and money for people, at the same time, enjoy a regular routine of skincare and haircare, that' would be perfect!
I founded this website to help more people suffer from skin, body, and hair troubles. All devices are directly from factories, no middle man.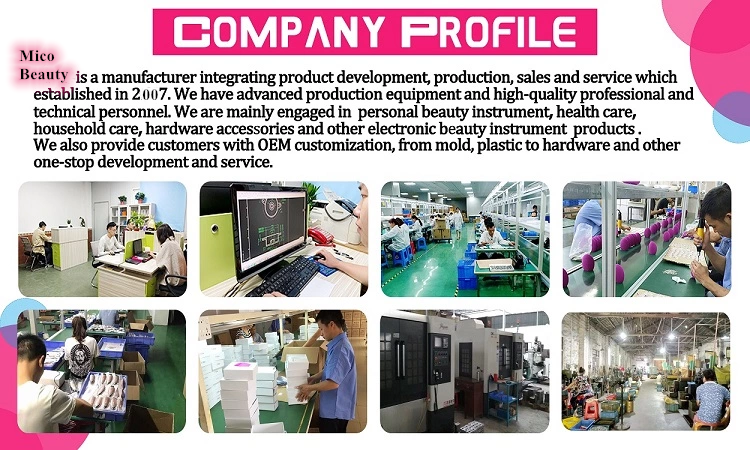 Each product has to go through more than 2000 tests before it goes into the market, continuously improving the technology and verify the safety and effectiveness.
Our mission is to offer the most budget-friendly products in the market, help you save the cost for an expensive doctor or regular clinic salon visits, just enjoy your own spa at home.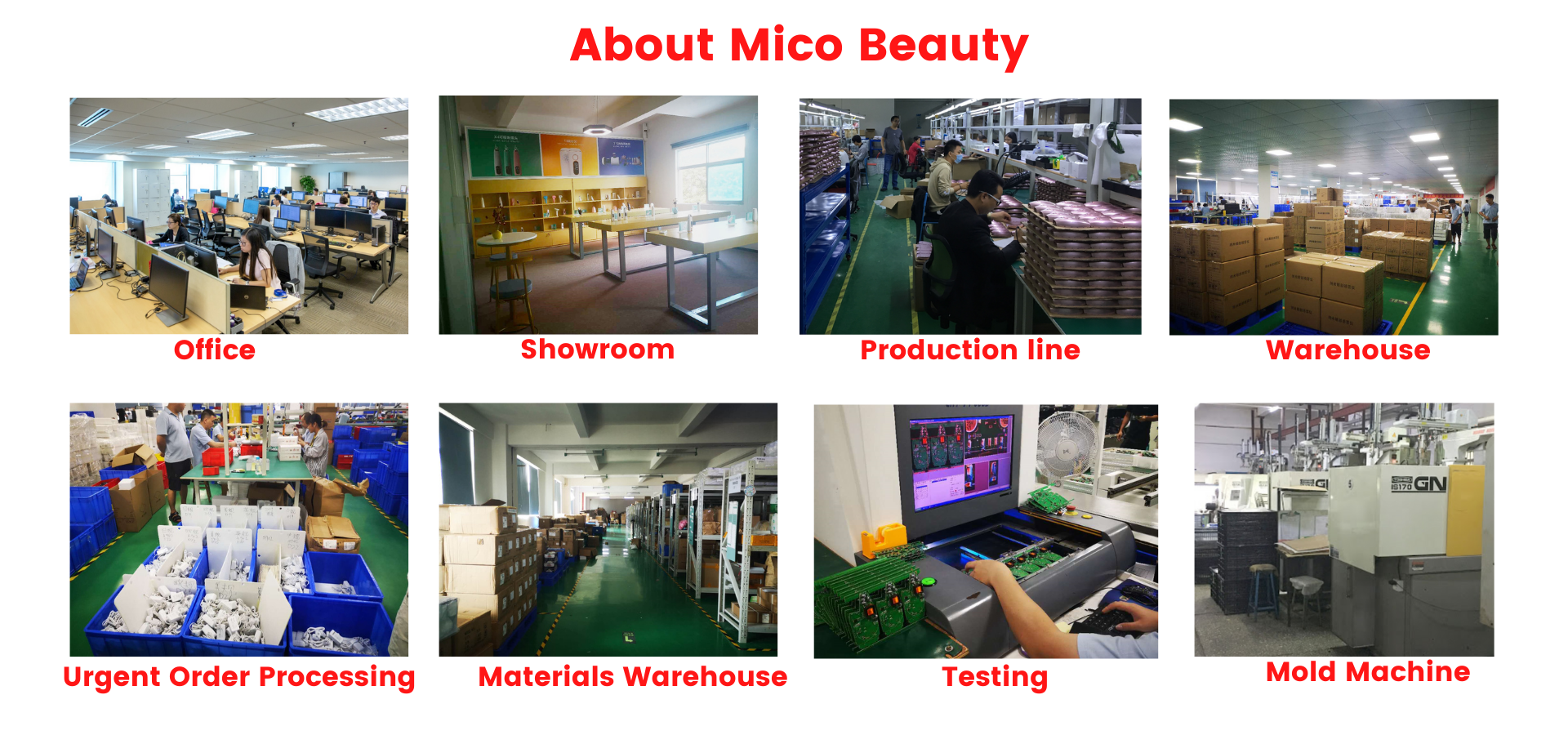 How We Built Our Company?
2019
Enlarge our production line of home use beauty device area.
2018
Complete Supply Chain System Was Completed, the Whole Service System Stars From Product Design, Research & Development, Raw Material Procurement, Production, Warehousing, Logistics, Wholesale, Retail to After-sales Integration.
2017
Established Our Branch Company to Realize the Diversified Development.
2016
Achieve Fully Customized Manufacturer to Meets the Customized Demands of Different Customers.
2015
Establish Our Own Factory to Achieve Industrial and Trade Integration
2014
Founded Research & Development Departments to Independently Develop New Technologies and Products.
2013
Own A Big Market in China's Beauty Industry Products Exportation.
2012
Our Health & Beauty Product Line Won eBay's Best Category Award
2011
Guangzhou Mico Technology Co.,LTD Was Established in Guangzhou
Our founding

China is the world's largest manufacturing country, providing customers with low-cost and high-quality products. In the past. "Made in China" was familiar to the whole world. But we will never stop here, we want to expand "Made in China" to "Creat in China". and so far, we did good.
We have successively established sales, design, R&D, and manufacture departments, only focus on Health & Beauty, dedicated to supply beauty machines for both home and salon use. We know it is a long way, but we will keep moving.

Why Choose Us?
100% Warranty
Money Back, Return, Exchange,Free Repair are all available
OEM &ODM
We have the experience, capability, and R&D resources to make any OEM/ODM integration a glowing success
Fast Shipping
DHL, UPS, Fedex,TNT, express shipping, 3-5 days available
Professional Customer Service
Video Operation, User manual, Online Live Chat, Suitable for all different questions
High Quality
All aesthitics products are high quality and with passed certificates
Technical Support
Strong technical and professional communication skills